T208IAR High Frequency Shaker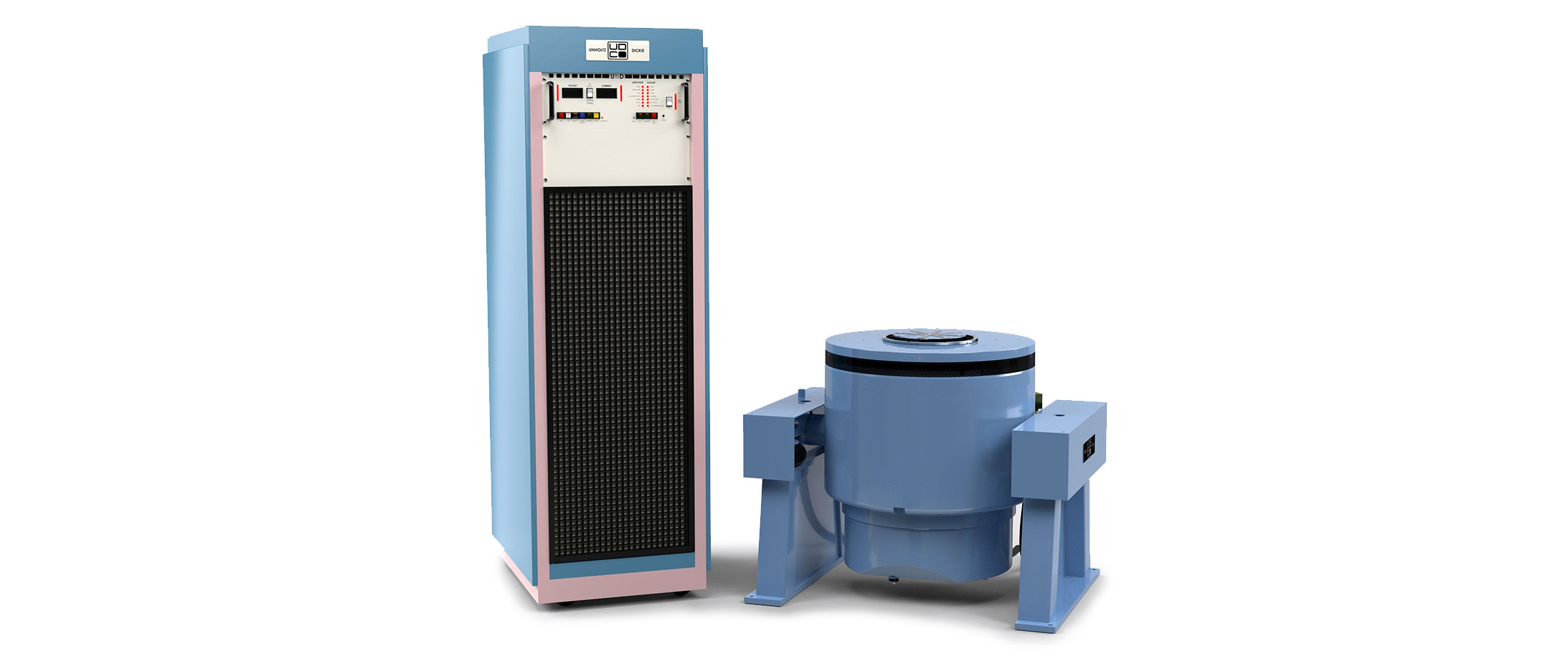 The Model 208 IAR shaker and its companion 60KVA power amplifier are designed specifically for high-frequency sine and random vibration (5 KHz +). Extreme SRS shock testing to 10 KHz for small to moderate size payloads can be achieved with larger amplifiers.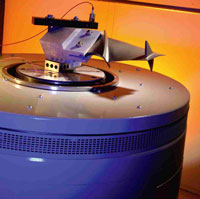 Test applications include:
Turbine blade fatigue dwells
Aircraft / missile high-frequency vibration specifications
Extreme-level SRS shock events
The key technical feature of the 208 IAR Shaker is its high-frequency Induct-A-Ring armature. The armature frame and driver coil are one seamless metal structure machined from solid aluminum billet stock. The lower "ring" section of the armature acts as a single-turn driver coil which is inductively coupled to stationary AC coils (stators) rigidly mounted in the shaker's steel body. This armature configuration allows the power amplifier to drive the stationary AC stators which then transfer power inductively to the moving Induct-A-Ring armature coil. As a result, output force is generated without the need for a wound coil of wire attached to the armature frame. The Induct-A-Ring solid metal driver coil is the only design that has a proven record of extended high g-level, high-frequency testing without the driver coil failures often associated with conventional wound coil armatures.
The 208 IAR series system is 100% air-cooled, an important feature that helps reduce the cost of initial system installation and long term maintenance. The DC field supply is internal within the single bay amplifier console (up to 60 KVA amplifier) and includes a switch-selectable mode for "max force" or "energy save," which reduces electrical power consumption when operating at reduced force output.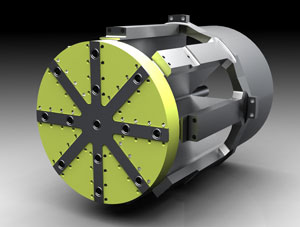 T208IAR Features:
Max force 3,000 lbf (14.4 kN) pk sine
High armature natural frequency: 5,800 Hz
Armature weight with inserts 31 lbs (13.3 kg)
0.5 inch (13 mm) displacement
Pedestal base configuration (standard)
Completely air-cooled
Class D power amplifier (60 KVA)
240 KVA amplifier available for high SRS shock